Banners, Signage & Hardware
Indoor and outdoor products available custom designed for your business. Digitally printed on our wide format machines, our banners are printed on the highest quality vinyl with spectacular image quality.
MARKETING PRODUCTS INCLUDE:
Flags
Banners
Banner Stands
Signs
Car Magnets
Backdrops
Wallpaper Printing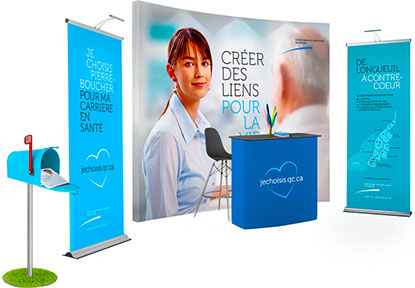 FOR PRICING, PRODUCT DETAILS AND QUANTITY OPTIONS, CALL (416) 477-2823 FOR A FAST QUOTE
Turnaround Time
We strive to meet your deadline no matter how soon you need your project completed! Call us directly to find out how fast we can print your custom project
Terms & Conditions
We accept all major methods of payment. VISA, MasterCard, Company Cheques. Call iBrand Print for details.
Our Guarantee
We promise to provide you with the highest levels of quality and service on every project we produce.
To request a quote, or have any questions on your current project, please contact customer service for fast, friendly service.